Health starts in the mouth. Better oral health can reduce the incidence of heart disease, gastrointestinal disease, and other health conditions.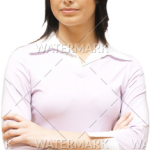 Since oral health directly impacts the health of the rest of the body, these gift ideas will help dad's overall well-being.
Sonicare AirFloss – Quickly cleans the entire mouth in just 60 seconds.
Watch the Sonicare AirFloss in action in this video.

Adult Sonicare Toothbrush – Philips Sonicare toothbrushes can help remove plaque, whiten teeth and improve gum health, giving you a clean you can feel.

Teeth Whitening –  Teeth whitening is a simple process that delivers brilliant results for your dad's smile. We provide Zoom teeth whitening, which whiten teeth in up to 8 shades in just one visit and Kor Bleaching for difficult stains.  Learn more.  We are able to provide gift certificates in any amount.
Stop by our office Colorado Springs Monday – Thursday until 5 p.m. for your shopping convenience.  719-599-0700
Aesthetic Dentistry by Design – 719-599-0700